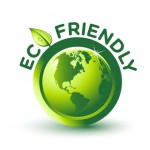 At Leander Lodge we understand the effects our business places on our local environment.  We have invested in a number of ways in which Leander Lodge seeks to reduce its environmental impact and carbon foot-print.  The nearby Killyfole Lough is now a designated nature reserve, the first one in County Fermanagh and we believe that our environment along with its natural Flora and Fauna should be protected for future generations to enjoy as we do.
Construction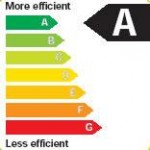 Leander Lodge is built using a timber frame and is insulated throughout to a high standard.  The majority of the lighting is provided by energy efficient A rated bulbs and the central heating is via an A rated condensing oil boiler.
Solar Water and Power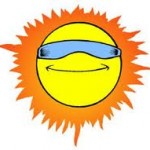 Domestic hot water is provided by the use of a Solar collector on the South face gable.  Heat energy from the Sun is captured and used to heat the water within our property.  This means that the majority of the hot water used by our guests is heated via the Sun.
Leander Lodge has also installed a Photovoltaic (PV)  array on the roof.  This array captures the energy from the Sun and converts it to electricity.  Due to the electricity demand of our B&B being relatively low, the energy we generate is exported back into the National Grid so it can be used by other consumers throughout the country.
Local produce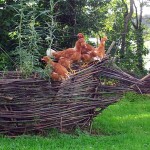 At Leander Lodge we believe in sourcing local produce and supporting local businesses.  For example our eggs are produced on site by our own hens at the bottom of the garden.  You cant get much more local than that!!
Electric Car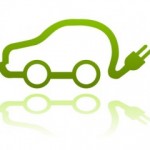 To further the eco-creditals of Leander Lodge, Jim the owner of Leander Lodge has purchased an electric car.  This cuts down on the carbon footprint of providing the services at Leander Lodge and you can enjoy your breakfast knowing it was produced in the most environmentally way possible.